We offer complimentary designer assistance and our knowledgeable sales people are available Mon-Fri from
10 am to 6 pm and Saturdays from 10 am to 5 pm to guide you through the selection and ordering of all furniture and bedding shown on our website.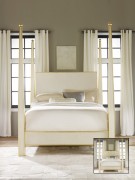 Finish: Antique White w/ Gold Leaf Trim Dimensions: 67" W x 91" H x 90" D (Queen) 80" w x 91" H x 90" D (King) SKU:...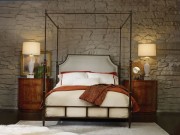 Dimensions: Queen: 67" W x 86"D x 89"H SKU: MH650F01-Q MH651F01-K Free Premium Shipping! We have earned "Signature Retailer Status" with Modern...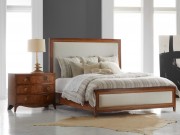 Queen: 63w x 80d x 64h King: 79.25w x 80d x 64h