We offer complimentary designer assistance and our knowledgeable sales people are available Mon-Fri from
10 am to 6 pm and Saturdays from 10 am to 5 pm to guide you through the selection and ordering of all furniture and bedding shown on our website.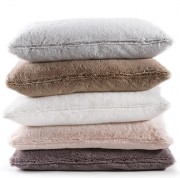 There's a new teddy in town for your little ones. This precious blanket is just as soft and cuddly as ever. 100% polyester Machine wash cold; lay...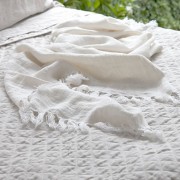 The soft organic linen throw delivers luxurious comfort to any bedroom or couch. It features fringe edges and is available in 6 neutral...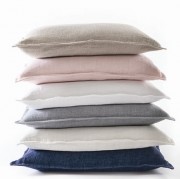 A soft, heavy knit decorative pillow. The Montauk large euros are a great addition for both the bed and couch. 100% linen Machine wash cold;...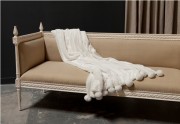 This gorgeous throw can accent any room of the house. It is 100% polyester and should be washed in cold water by han 100% Polyester 50 x60 FREE...