We offer complimentary designer assistance and our knowledgeable sales people are available Mon-Fri from
10 am to 6 pm and Saturdays from 10 am to 5 pm to guide you through the selection and ordering of all furniture and bedding shown on our website.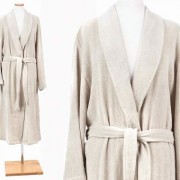 Wrap yourself in luxury with this silky-soft linen chenille robe in subtle sand. 46% Linen/28% Cotton/26% Viscose Care Machine wash cold;...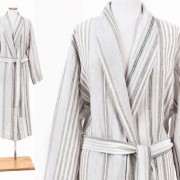 A sleek, menswear-inspired stripe on luxe linen, our new robe is one cool cover-up. Two belt loops, on-seam pockets. ...