We offer complimentary designer assistance and our knowledgeable sales people are available Mon-Fri from
10 am to 6 pm and Saturdays from 10 am to 5 pm to guide you through the selection and ordering of all furniture and bedding shown on our website.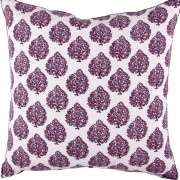 We have been toying with eggplant for some time and have found it works best when printed alone on a crisp white linen. It almost becomes a...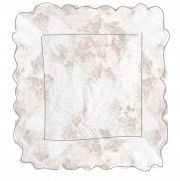 Soft blooms adorn 100% Bella Notte Linen. with 3" self ruffle; backed in self; tie closure w/insert; Size: 22" x 22"