We offer complimentary designer assistance and our knowledgeable sales people are available Mon-Fri from
10 am to 6 pm and Saturdays from 10 am to 5 pm to guide you through the selection and ordering of all furniture and bedding shown on our website.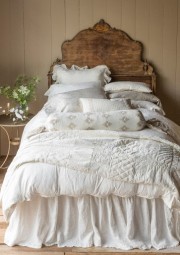 Hurry! This product has been discontinued to make room for new styles. Available until January 1, 2018 or while supplies last. A charming...