We offer complimentary designer assistance and our knowledgeable sales people are available Mon-Fri from
10 am to 6 pm and Saturdays from 10 am to 5 pm to guide you through the selection and ordering of all furniture and bedding shown on our website.
Modern History

*offer cannot be applied to any previous purchases or existing orders. Offer cannot be combined with any other orders or discounts.
Classic, timeless, well-styled and quality…the foundation of exceptional design and the foundation for the furniture of MODERN HISTORY by Yorkshire House. Built on the ongoing family tradition of Yorkshire House, MODERN HISTORY is a fresh and exciting approach to Fine Furniture and High Design.
Hand-crafted in small quantities, the quality of manufacture, finish, proportion and attention to detail are reminiscent of generations past when anything less would not be tolerated. Solid brass hardware, dovetailed drawers and dust proofed cabinets are just a few of the many benefits of furniture by MODERN HISTORY.
When you invest in furniture by MODERN HISTORY you not only get exceptional quality and value but also a product backed by a second generation family tradition of supplying furniture of the highest standards. MODERN HISTORY offers you more than simply a piece of furniture. We offer fine furniture that will define your home environment and help you create a sanctuary to escape from the stresses of everyday life.
Dimensions: 29w x 20.5d x 27.5h Shipping Weight: 65.0 Features: Brass Hardware; Soft Close Drawer Materials: Walnut Burl Veneer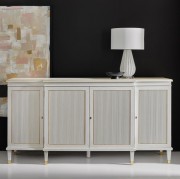 Dimensions: 76w x 20d x 39.5h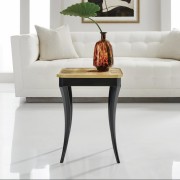 Dimensions: 17.5w x 17.5d x 23.5h Features: Gold Eglimose Mirror Top Materials: Painted Ebony Finish
Dimensions: 25w x 28d x 27h Shipping Weight: 65.0 Features: Brass Accents; Soft Close Drawer Materials: Olive Ashe Burl Veneer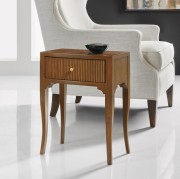 Dimensions: 15.5w x 9.5d x 20.5h Shipping Weight: 35.0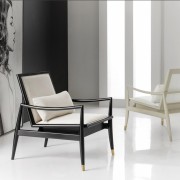 Dimensions: 26w x 32d x 34h Shipping Weight: 65.0 Features: Linen Performance Upholstery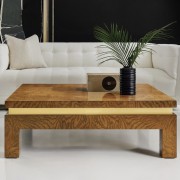 Dimensions: 48w x 48d x 16h Shipping Weight: 110.0 Features: Brass Accents Materials: Olive Ashe Burl Veneer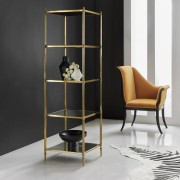 Dimensions: 21.5w x 21d x 72h Shipping Weight: 110.0 Features: Antique Mirror Glass Shelves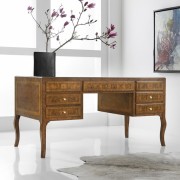 Dimensions: 59.5w x 30.5d x 29.5h Shipping Weight: 185.0 Features: Solid Brass Accents Materials: French Walnut & Olive Ashe Burl Veneer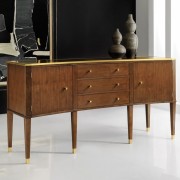 Dimensions: 80w x 22d x 40h Shipping Weight: 260.0 Features: Solid Brass Detailing Materials: Walnut Veneer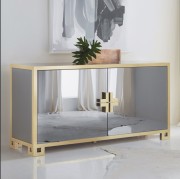 Dimensions: 67w x 22d x 35.5h Shipping Weight: 250.0 Features: Solid Brass Accents Materials: Smoked Mirror w/ Gold Leaf Accents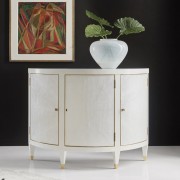 Dimensions: 51w x 18d x 38h Shipping Weight: 180.0 Features: Solid Brass Accents Materials: White Painted w/ White Shagreen