We offer complimentary designer assistance and our knowledgeable sales people are available Mon-Fri from
10 am to 6 pm and Saturdays from 10 am to 5 pm to guide you through the selection and ordering of all furniture and bedding shown on our website.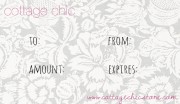 A PDF of the gift certifcate will be emailed to you for you to print and a personalized code to use in store or online. Please contact us if you...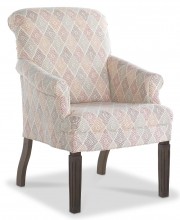 Please call or email for pricing. Phone: 910-691-8380 or Email: info@cottagechicstore.com Style Information Sock Arm, Tight back, Tight Seat, Tapered...