We offer complimentary designer assistance and our knowledgeable sales people are available Mon-Fri from
10 am to 6 pm and Saturdays from 10 am to 5 pm to guide you through the selection and ordering of all furniture and bedding shown on our website.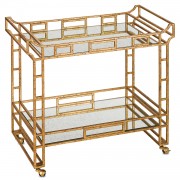 With a gilded frame and two lustrous mirrored surfaces, the Currey & Company Odeon bar cart shines in dining rooms and living spaces....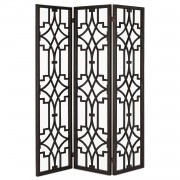 The Nador folding screen from Currey & Co provides ornate sophistication to living spaces and boudoirs. This three-panel design chicly divides spaces...