We offer complimentary designer assistance and our knowledgeable sales people are available Mon-Fri from
10 am to 6 pm and Saturdays from 10 am to 5 pm to guide you through the selection and ordering of all furniture and bedding shown on our website.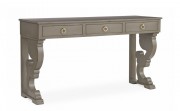 3 Drawers with brass standard hardware Regular: Size 62.5" W x 19" D x 33" H Inside Drawer: 16.5" W x 14.5" D x 2" H Petite: Size: 54" W x 19" D x...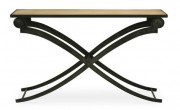 Solid Metal Base with Wood Choose from 26 wood finishes and 3 metal finishes. Size: 55" W x 15.5" D x 32" H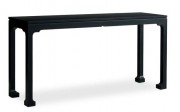 Size: 66" W x 18" D x 32" H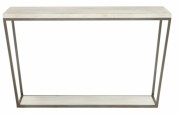 hand forged iron base: shown in Antique Silver also available in Blackened Iron, Antique Gold solid hardwood: shown in Beachwood available in...