We offer complimentary designer assistance and our knowledgeable sales people are available Mon-Fri from
10 am to 6 pm and Saturdays from 10 am to 5 pm to guide you through the selection and ordering of all furniture and bedding shown on our website.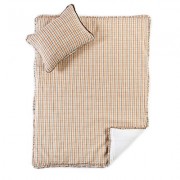 A fun and whimsical collection. This baby duvet features a bright checkered pattern with a mix of orange, blue, brown, and white. It has a 1/2"...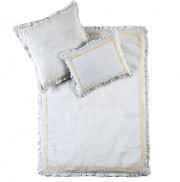 This enchanting design is sure to add some elegance to any nursery. The Belle has idyllic embroidery, accented with a 1" cream velvet trim and 1"...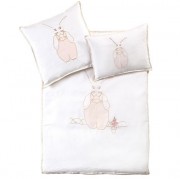 Feeling nostalgic of old Peter rabbit? The Bunnie collection is sure to create some new memories with bunnies in overalls and finished with a...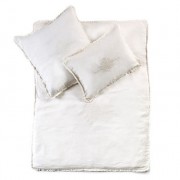 An organic collection accented with a charming 1/2" ruffle and elegant embroidery. 100% linen Machine wash cold; tumble dry low; warm iron as...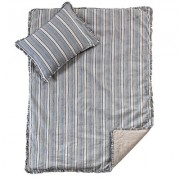 This coastal collection is brought to life with its vibrant striped top and is detailed with a 1/2" ruffle border. 100% linen Machine wash cold;...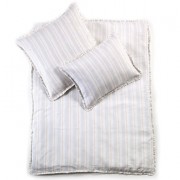 This vintage inspired collection uses soft, neutral stripes and a warm iron as needed Do not bleach Duvet insert sold separately Sizes: Duvet: 30"...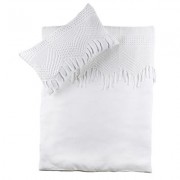 A lovely vintage touch to a nursery, this collection has a crocheted panel with fringes that hang perfectly beneath the crochet panel. 100%...