We offer complimentary designer assistance and our knowledgeable sales people are available Mon-Fri from
10 am to 6 pm and Saturdays from 10 am to 5 pm to guide you through the selection and ordering of all furniture and bedding shown on our website.
Bella Notte Fall 2021 Collection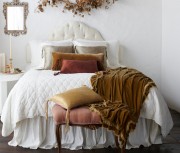 Harlow is a splendid coverlet in cotton velvet with a whisper of clean-edge charmeuse detailing. Backed with our Signature Linen, our Harlow Coverlet...
Reminiscent of the Golden Era of Hollywood, Harlow is plush and glamorous. These cotton velvet shams are accented with a raw edge silk charmeuse...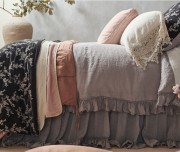 The Harlow Large Throw Blanket is the must-have accessory for a bedroom, reading nook, sofa or chaise. Two layers of cotton velvet framed by...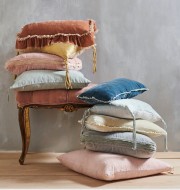 Our spectacular Harlow Accent Pillow features a radiant ribbon of raw edged charmeuse along its gusset giving structure to this supple cotton...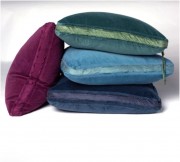 The Harlow 24x24 Pillow is captivating with its charmeuse ribbon detail running along the gusset joining a cotton velvet face and back. Versatile...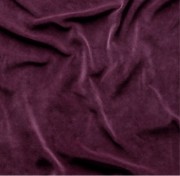 100% Cotton Velvet Plain Fabric: 54" wide Quilted Fabric: 50" wide -reverses to signature linen -pattern repeat: 5.5"L x 3.5"W Yardage does...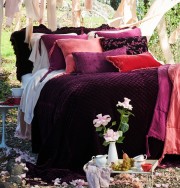 Loulah Shams in Fig Harlow Shams in Pearl Madera Luxe Pillowcases in Pearl Taline 24x24 Pillow in Fig Taline 24x24 Pillow in Poppy Lynette 24x24...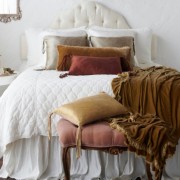 Harlow Shams in Winter White Paloma Shams in Winter White Taline 24x24 Pillows in Moonlight Carmen Lumbar Pillow in Honeycomb Taline Accent Pillow in...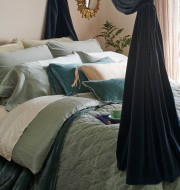 Carmen Shams in Parchment Harlow Shams in Eucalyptus Paloma Pillowcases in Mineral Taline Lumbar Pillow in Cenote Taline Accent Pillow in Pearl Fleur...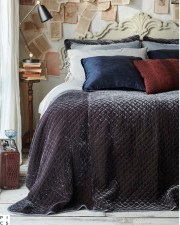 Silk Velvet Quilted Shams in Moonlight Carmen Shams in Cloud Ines Shams in Sterling Paloma Shams in Midnight Ines Accent Pillow in Mahogany Silk...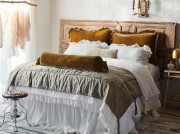 Loulah Shams in Honeycomb Linen Whisper Shams in Winter White Carmen Kidney Pillow in Parchment Linen Whisper Duvet Cover in Winter White...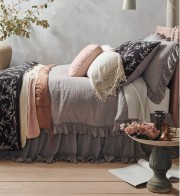 Linen Whisper Shams in Moonlight Lynette Shams in Moonlight Frida Pillowcases in Parchment Harlow Throw Pillow in Pearl Taline Personal Comforter in...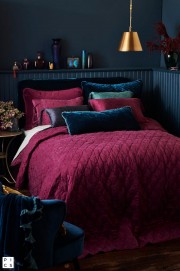 Silk Velvet Quilted Shams in Cenote Harlow Shams in Fig Ines Shams in Fig Taline Throw Pillow in Cenote Taline Accent Pillow in Moonlight Paloma...