We offer complimentary designer assistance and our knowledgeable sales people are available Mon-Fri from
10 am to 6 pm and Saturdays from 10 am to 5 pm to guide you through the selection and ordering of all furniture and bedding shown on our website.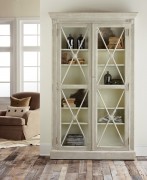 Dimensions: 52" W x 85" H x 14" D SKU: MH334F01 Free Premium Shipping! We have earned "Signature Retailer Status" with Modern History making...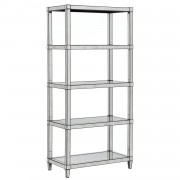 The Monarch etagere from Currey & Co elegantly displays books and baubles in living spaces and bedrooms. This mirrored shelving set features four...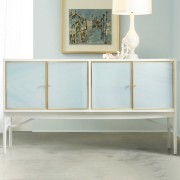 SBT470 75w x 20d x 41.5h Features: Brass Drawer Surrounds;Printed Acrylic Seaglass Materials: White Painted Case