We offer complimentary designer assistance and our knowledgeable sales people are available Mon-Fri from
10 am to 6 pm and Saturdays from 10 am to 5 pm to guide you through the selection and ordering of all furniture and bedding shown on our website.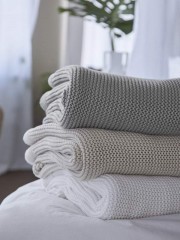 Ellos is a soft cotton knit constructed from thick, plush yarns. This simple, modern blanket is the perfect lounging accessory. Size: 50 x 70 The...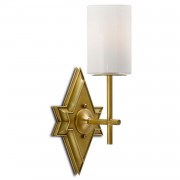 The Fable wall sconce from Currey & Co adorns chic surfaces with dapper dimension. A six-pointed star backplate sets an antique-inspired tone...