We offer complimentary designer assistance and our knowledgeable sales people are available Mon-Fri from
10 am to 6 pm and Saturdays from 10 am to 5 pm to guide you through the selection and ordering of all furniture and bedding shown on our website.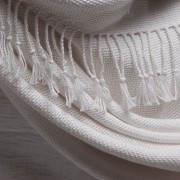 Carriage Blanket Woven in Bolivia, this blanket is a wonderful accent piece for the bed or home. Our carriage products are garment dyed and...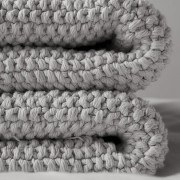 Knot Throw Knot is a unique hand knit throw produced by a collective in South America who are dedicated to improving the lives of women by sharing...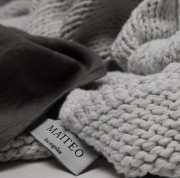 Rope Blanket This luxury blanket is a staple piece for the home. It is hand-knitted by a collective of women in South America who are dedicated to...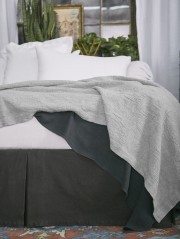 Matelasse is an incredible weaving technique invented by the French, using thick filling yarn to mimic an antique hand quilt. We worked with one...