We offer complimentary designer assistance and our knowledgeable sales people are available Mon-Fri from
10 am to 6 pm and Saturdays from 10 am to 5 pm to guide you through the selection and ordering of all furniture and bedding shown on our website.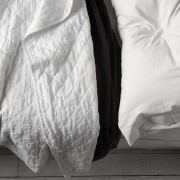 Ida Quilt Diamond quilted linen, 1/2" hem, a soft subtle texture, pairs to perfection with many MATTEO colors and quilts. Ida quilts and shams are...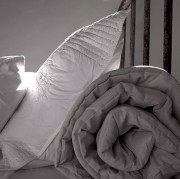 Vintage Cotton Handtack Quilt Vintage Cotton has all the beauty of linen and the wonderful hand of cotton. The collection is constructed with a 1...