We offer complimentary designer assistance and our knowledgeable sales people are available Mon-Fri from
10 am to 6 pm and Saturdays from 10 am to 5 pm to guide you through the selection and ordering of all furniture and bedding shown on our website.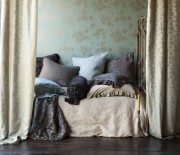 Adele Sham with Silk Velvet Piping Sizes: Euro : 27" x 27" button closure Deluxe: 27" x 36" button closure Royal: 30 x 40" button closure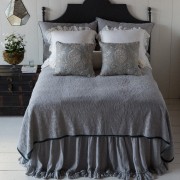 Single layer, edged in Silk Velvet Queen: 96" x 95" King: 115" x 95"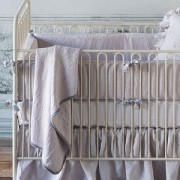 Hurry! This product has been discontinued will only be available while supplies last or until December 31st, 2019. Single layer, edged in Silk...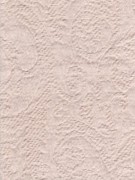 Inviting and irresistible most aptly describe this sumptuous damask. 100% Organic Cotton Yardage is dyed in 1 to 3 yard increments. pattern repeat:...