We offer complimentary designer assistance and our knowledgeable sales people are available Mon-Fri from
10 am to 6 pm and Saturdays from 10 am to 5 pm to guide you through the selection and ordering of all furniture and bedding shown on our website.
Bella Notte Silk Velvet Quilted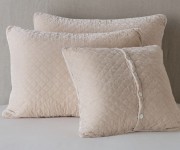 Quilted, Satin piping, button closure Euro: 27" x 27" Deluxe: 27" x 36"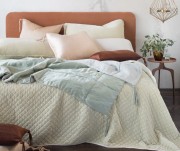 Our Silk Velvet Quilted Coverlet enchants the senses with its plush hand and luminous color. Backed and edged in satin, this utterly romantic garment...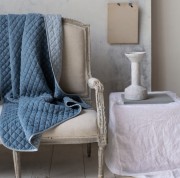 Silken and plush, our Silk Velvet Quilted Blanket offers a ribbon of jewel-toned color to the end of your bed or arm of your settee. Backed and edged...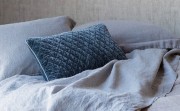 Plush and irresistible, our Silk Velvet Quilted Throw PIllows are absolutely stunning Fill: 100% Polyester -Pillows offered with an insert made...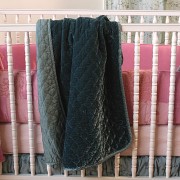 Quilted; reverses to Satin, edged in Satin Size: 34" x 47"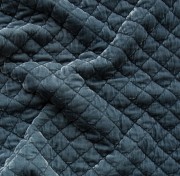 A deliciously rich and seductive texture with diamond quilting. Width: 48" Yardage is dyed in 1 to 3 yard increments.