We offer complimentary designer assistance and our knowledgeable sales people are available Mon-Fri from
10 am to 6 pm and Saturdays from 10 am to 5 pm to guide you through the selection and ordering of all furniture and bedding shown on our website.
Bella Notte Bedskirts / Dust Ruffles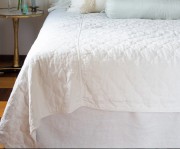 The Austin Bed Skirt adds an understated elegance to your bed. Designed with our midweight linen, a generous 22" drop allows the skirt to softly...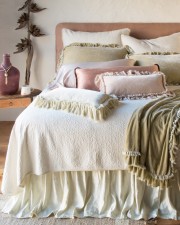 Luminous and luxe, paloma is a shimmering charmeuse. Charmeuse: 65% silk, 35% linen, 4.5 oz Gathered 22" Drop, 3 Panels (t-pins not...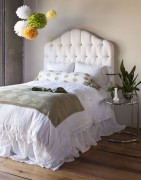 22" drop, 3 panels Machine wash & tumble dry.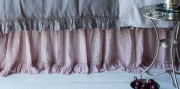 Linen Whisper with 5" ruffle, 22" drop Includes 3 panels.