We offer complimentary designer assistance and our knowledgeable sales people are available Mon-Fri from
10 am to 6 pm and Saturdays from 10 am to 5 pm to guide you through the selection and ordering of all furniture and bedding shown on our website.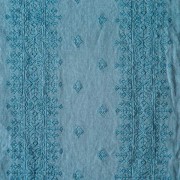 The Ines Collection has a beautifully intricated design features textural embroidery on rich Linen fabric. Ines Yardage by Bella Notte Linens...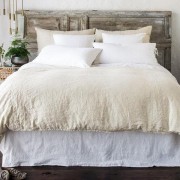 The Ines Bed Skirt features all-over diamond embroidery finished with an intricate embroidered band along the bottom edge. An elegant 22" drop allows...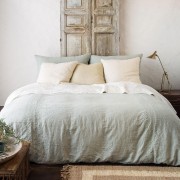 The Ines Duvet Cover features an all-over cotton embroidery on our rich Midweight Linen, with intricate embroidered bands running down each top seam....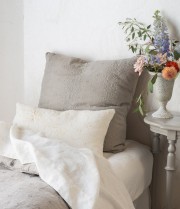 Inspired by artisan textiles from ancient lands, our Ines Shams feature an intricate cotton embroidery on our rich Midweight Linen. The Euro...