We offer complimentary designer assistance and our knowledgeable sales people are available Mon-Fri from
10 am to 6 pm and Saturdays from 10 am to 5 pm to guide you through the selection and ordering of all furniture and bedding shown on our website.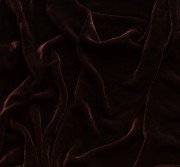 Silk Velvet Fabric by the yard.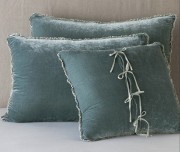 Soft and shimmer, a Charmeuse petite ruffle adorns our Silk Velvet. Silk Velvet with Charmeuse Petite Raw Edge Ruffle, Charmeuse Tie Closure Deluxe:...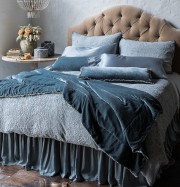 A petite charmeuse ruffle with raw edges frames our Carmen Blankets, adding a hint of color play and shimmering detail. Available in two styles...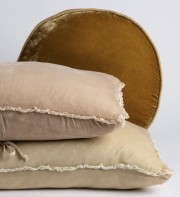 Our Carmen Throw Pillows, plush and regal, boast silk velvet bodies with eye-catching trims adding dimension and color play. These silken throw...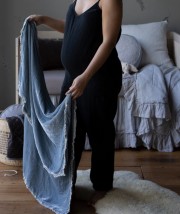 Two layers of lovely silk velvet framed with a petite charmeuse ruffle makes the Carmen Baby Blanket a lavish layer. The raw edges of the...