We offer complimentary designer assistance and our knowledgeable sales people are available Mon-Fri from
10 am to 6 pm and Saturdays from 10 am to 5 pm to guide you through the selection and ordering of all furniture and bedding shown on our website.
Bella Notte Baby Blankets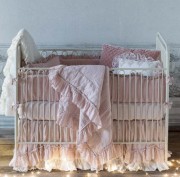 An ethereal 5" whisper weight ruffle and petite ruffle trim adorn all four sides of our Linen Whisper Baby Blanket, the perfect complement to the...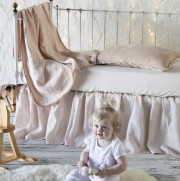 Incredibly cozy, edged in soft silk velvet, and comprised of 100% organic cotton, our Adele Baby Blanket is a beautiful texture for your little...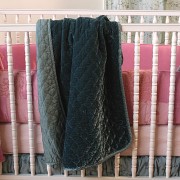 Our Silk Velvet Quilted Baby Blanket offers a ribbon of jewel-toned color to your nursery. Backed and edged in satin, each silky texture is a...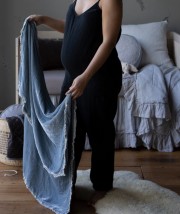 Two layers of lovely silk velvet framed with a petite charmeuse ruffle makes the Carmen Baby Blanket a lavish layer. The raw edges of the...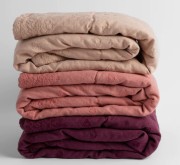 The Ines Baby Blanket is crafted with midweight linen adorned with cotton embroidery and backed in our signature linen. Lightly padded, the...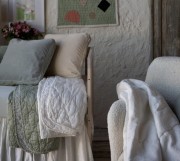 Gleaming with a diamond pattern on silk charmeuse, the Luna Baby Blanket is a gentle layer for little ones. Perfect for naps and tummy time, the...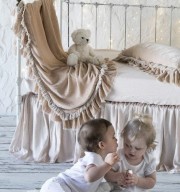 A lovely 4" silk velvet ruffle and petite ruffle trim adorn four sides of our Loulah Baby Blanket, with delicate eyelashes adding a charming...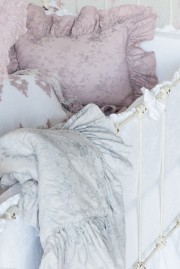 Cottage Chic Exclusive- Limited quantities available. The beauty of this delicate floral jacquard lies in its exquisite two-tone patterning and...